If you are a a developer and constantly works with code, uploading file on the the server then its very hectic to open cPanel, navigate to file manager, navigate to the directory and then upload a file with ZIP or one by one, don't you think its just lazy process? But with FTP you can upload all the file with drag and drop. Let's learn How to connect to FTP server with IP address ?
There are alot of FTP clients available with FREE Download for Mac, Windows. So of them are,
In order connect to FTP you need below details
Host: Your Domain Name or server IP address.
Port: 21
Protocol: FTP – File Transfer Protocol
Encryption: Use plain FTP
Logon Type: Normal
User: Your cpanel username or the username of an FTP account
Password: The password for the user you are logging in as
For this article we are using FileZilla FTP Client,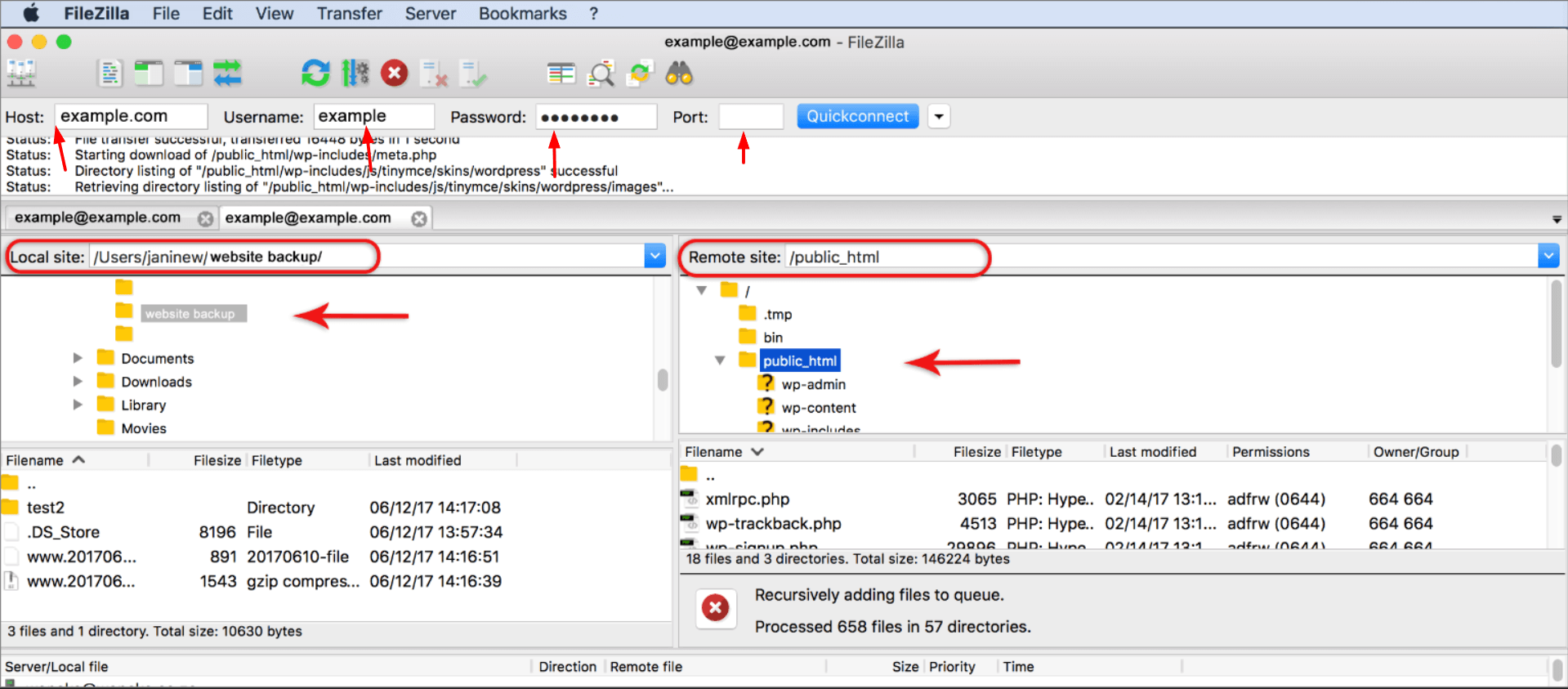 Conclusion –
In this article we have seen that How to connect to ftp server with ip address, this will surely going to help you and save your time while uploading any data to server.