Blogger vs WordPress for making money: Hey buddy! If you are in this industry of Digital Marketing or Blogging, you might always face one problem, one query, one SAWAL that, should I go with Blogger or WordPress? Don't you get confused? Another question is that Blogger vs WordPress for making money? Let's talk about this, and we will try to sort out your problem and make clear all your doubts.
Blogger vs WordPress for making money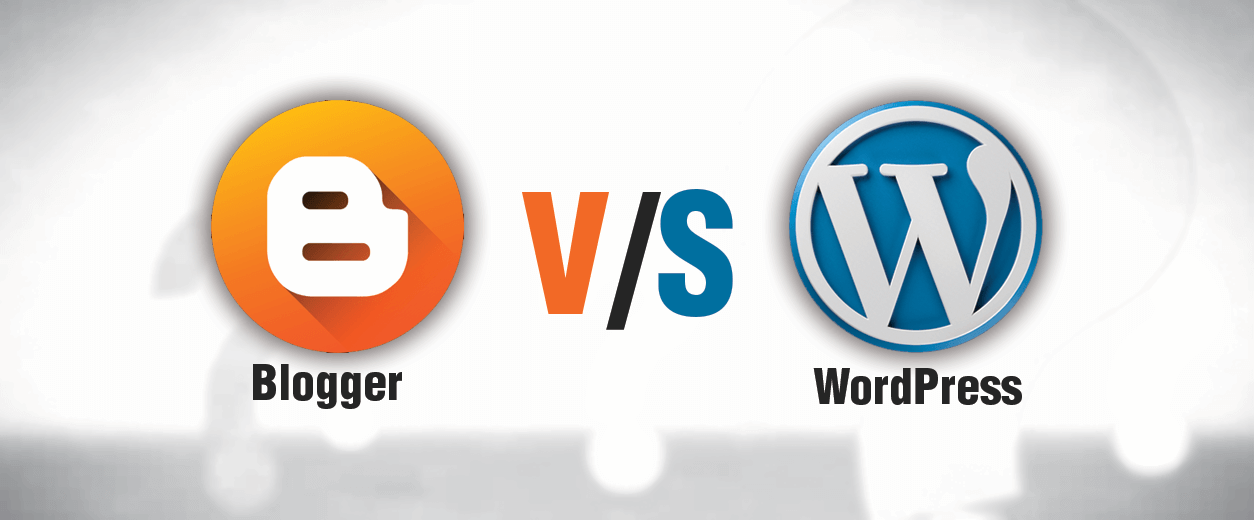 Introduction
Blogger & WordPress platform specially designed or developed for blogging. Blogging is nothing but to express information in the form of words in front of the world! Blogger and WordPress these are most recommended and leading platforms for blogging. These two platforms are currently used mostly for blogging as compared to others. As we know, the graph about growth in the bloggers community is increasing day by day! Before heading forward let us have an introduction first,
1.1 Blogger


Blogger is one of the Google products and early players in the blogging industry. All other platforms have been inspired by a blogger like WordPress, medium, tumbler, Joomla, etc. Blogger introduced in 1999 and till now it's free of cost for every Gmail user which is also one of the Google products.
1.2 WordPress


In the era of '20s; WordPress is a widely used CMS platform compared to others; because of its easiness & compatibility. WordPress introduced in 2003 and written in PHP language. The framework of WordPress is much better than other CMS like Joomla, Drupal and most importantly its developer friendliness is loved by true Developers.
---
Related – Decision making of Blogging Carrier
2. Blogger vs WordPress Features
2.1 Blogger Features (Pro & Cons) –
Earlier there were no responsive themes available in the blogger platform. As the responsive design is preferred the most so many developers designed premium themes with responsive design.
Blogger had been developed in Python language.
Blogger platform will offer you incode designing means you need to code for extra features.
Blogger is not an opensource platform.
You can not add that much of custom features as compared to WordPress.
You can add your custom domain (Example – www.yourdomain.xyz) If you don't have a domain then consider to purchase it by clicking here.
No need to purchase web hosting extra. Blogger hosting is powered by Google.
2.2 WordPress Features (Pro & Cons)
WordPress is the opensource platform.
As it is opensource, you will get some widgets, plugins to add extra butter to your website.
WordPress has a fully responsive design.
You need to purchase web hosting extra.
Free themes as well as plugins available.
3. Which is the best platform between WordPress VS Blogger?
The most strange question we usually get! Which is the best between WordPress vs Blogger? If we are comparing two things, we need to consider their pros and cons. In this case, both platforms have their presence. But, talking about features and reliability WordPress is the best option as compared to Blogger. The thing is that if you wanted to make your carrier in the blogging industry and want to establish own presence, then you need to do a lot of work. We can consider a blogger because it's free and doesn't charge a single rupee but, features of WordPress is more than Blogger. Hence, in this case, WordPress is most useful than a blogger.
Related Article – What matters the most for Ranking on Google
Tip for beginners – 
We know if you are starting blogging you must invest 1000 INR – 2000 INR for the domain. But for startups, we suggest you go with Blogger. Because the blogger doesn't charge you single rupee to host your blog. Even the golden thing is that you can add your custom domain there ( Example – xyz.com instead of xyz.blogspot.com) Is'nt it so great? Grab any free theme, work on it and purchase one domain. This is how you can start your blog. If you have a budget around 1,500 INR then better to go with WordPress. Nowadays so many hosting providers like Reform Hosting is offering you the most affordable web hosting with providing Free.COM Domain.
Related Article – Importance Of Submitting Your Website To Search Engines Like Google
Conclusion –
In this article, we have seen and reviewed both platforms for bloggers. This consideration about WordPress vs Blogger is the personal opinion of the author of this post. If you have own experience you can comment below, we can have a fair decision about this. I hope you understood Blogger vs WordPress for making money. Have a great day!