WordPress now running approximately 20% of websites on the internet which is quite a huge amount and everything need to be very fast if you want to win in this race. Majority of search engines now ranking jet fast websites on top of the result. A lazy load can be solved by some PHP configuration and with using a cache plugin. Here in this article, we are going to determine Best cache plugin for WordPress
How the cache plugin does work?
If you are tech savvy guy then you better know how server work i.e. how website serves users request. If you don't know? I will explain to you,
Every server runs on CALL <> SERVE mechanism i.e. if you are visiting Reformhosting.com's Shared Hosting page then the server will take your request process it and redirect you to Shared Hosting page; if that page is not available 404 Error will be shown on your browser. As like that if 100 visitors are surfing your web and requested server any query at a time then it's hard to serve server on time. As a result, if your server gets overloaded website will show 500 Internal ERROR, some of you might know how to solve internal server 500 error by doing tweak setting in PHP configuration.
Also read – How to redirect HTTP to HTTPS from .htaccess
Now when we install Cache plugin for our WordPress based website, cache plugin firstly create all pages/posts static pages. As a result, if visitors request 100 times at a once cache plugin will serve STATIC content from the cache and other stuff will be processed by SQL database, as a result, your web server won't going to be overloaded and website will be live 24/7/365.
Best cache plugin for WordPress

With considering all the features, performance, reviews we come with the Best cache plugin for WordPress is LiteSpeed Cache. So many plugins have different functionality and they do work well. But LSCWP will also do server level caching if your website hosted on LiteSpeed server (Reform Hosting is providing the most affordable LiteSpeed based web hosting solution).
Also read – Blogger vs WordPress for making money
Features of LiteSpeed Cache Plugin –
Object Cache (Memcached/LSMCD/Redis)
Image Optimization (Lossless/Lossy)
Minify CSS, JavaScript, and HTML
Minify inline CSS/JS
Combine CSS/JS
Automatically generate Critical CSS
Lazyload images/iframes
Multiple CDN support
Load CSS/JS Asynchronously
Browser Cache
Database Cleaner and Optimizer
PageSpeed score optimization
OPcode Cache
HTTP/2 Push for CSS/JS (on web servers that support it)
DNS Prefetch
Cloudflare API
Single Site and Multi-Site (Network) support
Import/Export settings
Basic/Advanced setting view
Attractive, easy-to-understand interface
WebP image format support
Heartbeat control
Automatic page caching to greatly improve site performance & more…
How to install LiteSpeed Cache Plugin?
The process to install LiteSpeed cache plugin is too simple,
Login to WordPress Dashboard.
Navigate to Plugins > Add new.
Search for "LiteSpeed Cache" > Click on Install > Click on Active.

DONE!
How to configure the LiteSpeed Cache Plugin?
In order to configure LiteSpeed cache plugin navigate to Dashboard > Setting > LiteSpeed Cache
LiteSpeed Cache developer already set all the option as per general use to optimize a website. We strongly recommend you to keep all the default values. If you still want to configure setting you can go ahead and click on SAVE CHANGE in order to save all your made changes.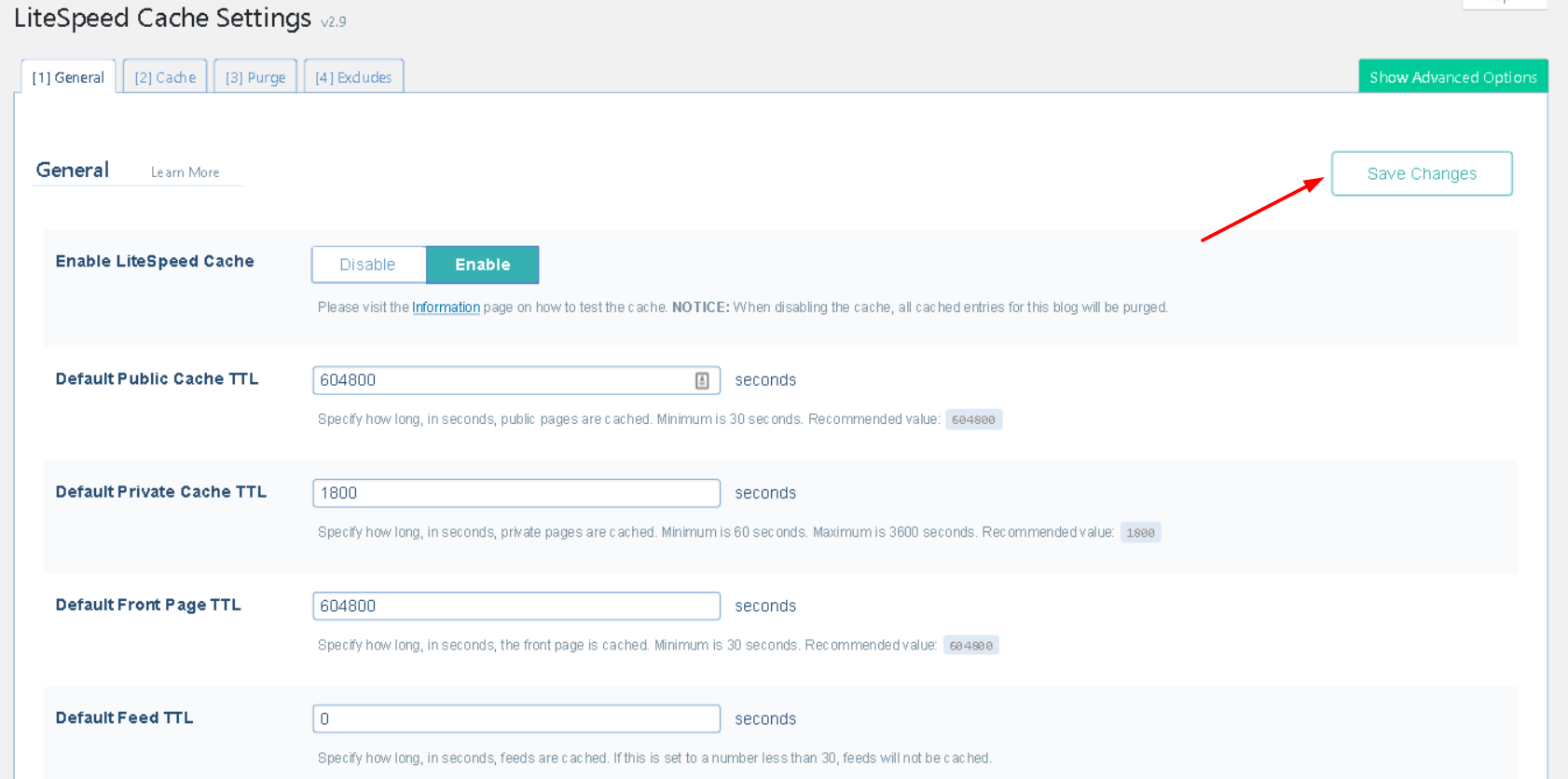 Conclusion –
To improve your WordPress website performance more and ultimately search engine performance the best WordPress cache plugin is a must. Install and configure plugin as per your rquiment for more better accerlation.